Ozone's Application in Vertical Farming
Ozone can be used as a simple and efficient method for sterilization and odor removal in the home environment and in a variety of industrial and commercial environments. Ozone can be used in vertical farming as a great natural fungicide and biocide. Ozone's high efficiency and the benefits of not leaving any chemicals on the leaves. It also helps the growing of root and plant growth development while providing dissolved oxygen to plants.
In the world, about 90% of the water use is for horticulture. With the help of ozone, water used can be decreased. Also, bacteria and virus can be in activated. What's more, the use of ozone also helps to decrease the use of pesticides and reduce the emergence of crop misfortunes.
Some of the Troubles in Vertical Farming
T

he accumulation of algae, plants material, soil and nutrient.

A

n enclosed environment promote the growth of bacteria and pathogens.

D

ecline in crop production.

T

he increase in pollution
How Ozone Functions in Vertical Farming
The benefits and importance of ozone has been realized by vertical farming. Now, instead of chemical solutions, ozone water treatment has been chosen to use disinfect water no matter it is recycled or fresh. For its less impact on environment, ozone has been one of the best for water disinfection. Thanks to the use of ozone water, production yield has been increased. The use of ozone also prevent the possible pollution of irrigation water.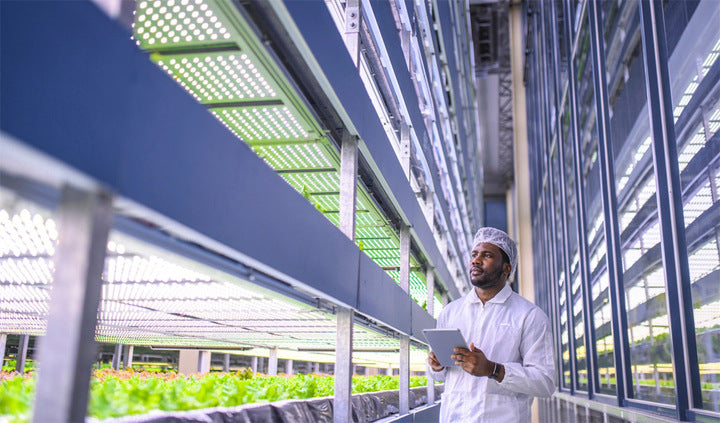 Ozonated water is used in vertical farming including the following operations:
Kill bacteria and microorganisms and remove molds, root rot and fungi that may damage the plants since its germination stage in the irrigation.

Sterilize the soils before it is sowed.

O

zonated water immersion of soil pots to disinfect cuttings.

T

reat irrigation water to remove algae, heavy metals such as iron and manganese.

Remove bacteria such as iron bacteria and mangano-bacteria to make use of water to the maximum.

Ozonated water spraying for eliminate or reduce pests and insects.

Washing fruits and vegetables to promise hygiene and extend their freshness and storage life after they are harvested.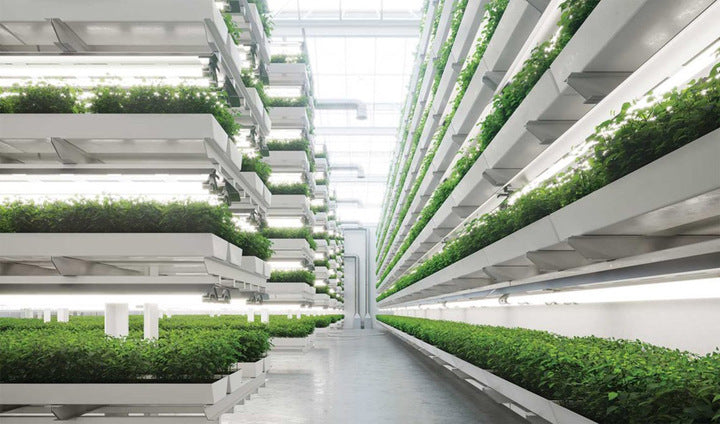 Why Ozone is Better for Vertical Farming
The following are the reasons why ozone is used in vertical farming:  
Due to it strong oxidizing property, a small amount of ozone used for a short reaction time will be enough to kill and control bacteria, yeast and mold.

R

esidual-free. No stabilizer or filtration stage is needed after the treatment.

I

ncreases the level of O2

R

ealize a better absorption and a reduced feeding.

R

educe the use of fresh water.

Reduce the risk of crop diseases.
In addition to being used as a natural sterilizer for washing and disinfect fruits and vegetables, ozone also plays an important role in the cultivation of fruits, vegetables, and agricultural products. With controlled environment and the use of light, temperature and water control technology, vertical farming realized the production of fresh produces and vegetables. In addition, it also increases food production and expand agricultural operation to satisfy the growing food demand in the world today.
Leave A Reply
Your email address will not be published. Required fields are marked *